Plans revealed for second phase
Phase two of a major redevelopment, which has transformed a Midlands landmark office building into 250 high quality apartments, has been revealed by Urban Village Group.
The company has applied for detailed planning consent from Birmingham City Council to develop two new buildings, consisting of 105 apartments plus commercial space, at the Equipoint development in Yardley, Birmingham.
Equipoint - previously a major 12-storey office building just off the A45 Coventry Road - has been converted into 250 one and two-bedroom apartments available for sale and the private rented sector. Work on the £40 million first phase of the development was completed earlier this year.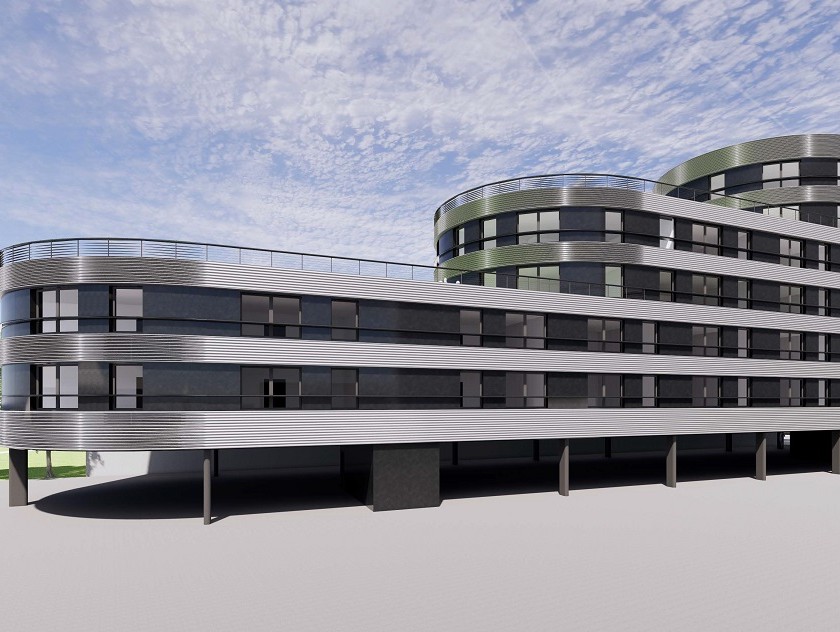 It is situated between Birmingham city centre, the NEC and Birmingham International airport, and is close to the proposed HS2 hub.
The proposed phase two of the Equipoint development will consist of two buildings and include a mix of one and two-bedroom apartments, with large on-site parking and a range of communal facilities.
Block A will be entirely residential with three large communal roof terraces. Block B will consist of apartments plus around 229 square metres of commercial space. Facilities will include a cycle store, lifts and parking.
Birmingham-based Urban Village Group, an investment and development business with a portfolio of properties across the UK, is led by chief executive Nick Sellman.
Nick said: "We are extremely proud of the transformation we have delivered of one of our home city's major landmark office buildings into a fantastic development providing high quality homes for hundreds of people.
"Phase two will provide a further 105 high quality homes with first class facilities. The scale of this development clearly illustrates our ambitions to become a major force in the PRS sector. We are hoping to gain planning consent this month and work would begin on site soon afterwards."