Highways engineer clinches award
Engineer Michal Nowinski has been crowned Future Face of Greater Birmingham.
Michal picked up the award, sponsored by Aston University, alongside the Future Face of Sustainability award, sponsored by Squire Patton Boggs, during the Faces Chamber of Commerce and Birmingham Young Professional of the Year (BYPY) Young Professional awards 2021.
The online ceremony was livestreamed from Chamber House in Edgbaston and hosted by Gemma Hill, presenter of the Heart West Midlands Drive Time radio show.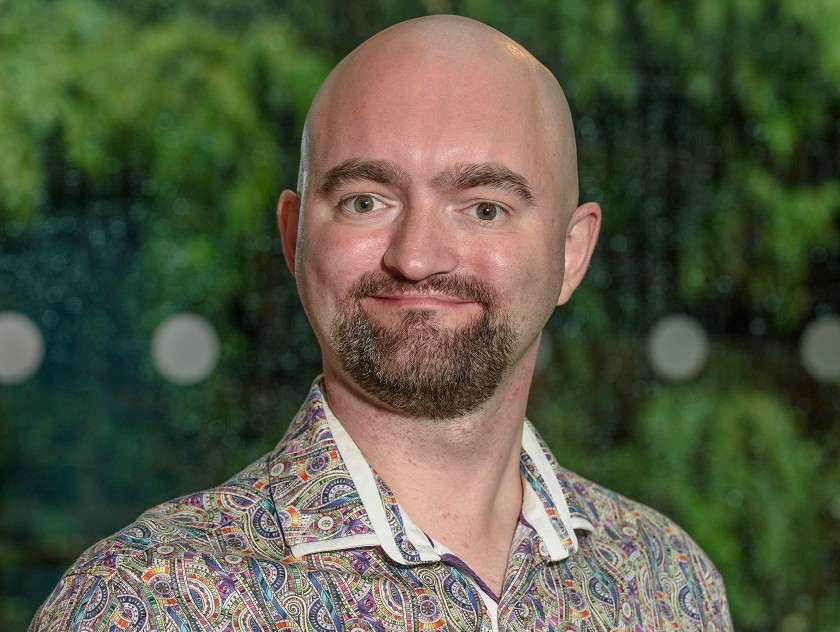 Returning as headline sponsors this year included Aston University and long-standing supporters of BYPY, BNP Paribas Personal Finance UK.
Michal (34) is a Polish-born highway engineer working for Arup's Midlands office, a firm of designers, planners, engineers, architects, consultants and technical specialists working in the built environment.
Moving to the UK in 2016, Michal became a chartered engineer in 2021 and has developed his role at Arup to include holistic assessment, highway design, 3D modelling and road safety audits. Working on a range of projects that focus on sustainable improvements, Michal has been engaged in both managerial and technical roles on phase 2a of HS2.
Outside of Arup, Michal has taken part in Birmingham City University's Career plus mentoring programme as a professional mentor and has been involved in a series of university events to help students navigate the prospects of a career in the civil engineering industry. He has also been tutoring at the Institution of Civil Engineers.
Continuing his work in Arup's Lenders Technical Advisory team, Michal wishes to continue implementing sustainable highway practices and advance that work in collaboration with other global organisations.
He is also looking to complete his master's degree in Construction Engineering at Cambridge University and a PMQ APM qualification in managerial abilities, and has also served on the Future Faces executive committee since 2020.
Anjum Khan, director of the Asian Business Chamber of Commerce (ABCC), chaired this year's judging panel, which included Michelle Adams from Squire Patton Boggs (UK) LLP, Byron Carnegie of JAMAYA, Joanna Drinkwater from Grant McKnight, Councillor Brigid Jones of Birmingham City Council and Mark Smith from Aston University.
Anjum said: "The applications for this year's awards have really highlighted the amazing range of young talent that this city has to offer. Michal's professional and personal achievements positioned him perfectly as the Future Face of Greater Birmingham and I can't wait to see where his career goes from here."