Finance figureheads combine expertise
A firm combining vast expertise in equity, debt, property and financial services has been launched to help businesses capitalise on new opportunities.
Debretts Private Finance will provide a range of services for business owners looking to sell their entity, or those looking to acquire or invest, to enable them to make the efficient transactions needed in an evolving, fast-paced economic climate.
The company is headed up by Darryl Eales, Russell Martin, David Totney and James England – all holding a wealth of expertise that will facilitate the larger transactions associated with selling a business, management buyout or acquisition.
Debretts Private Finance is based in the heart of Birmingham's finance district on Cornwall Street, and is part of the ARMCo network of specialists providing access to finance, tax advice and specialist risk and insurance services.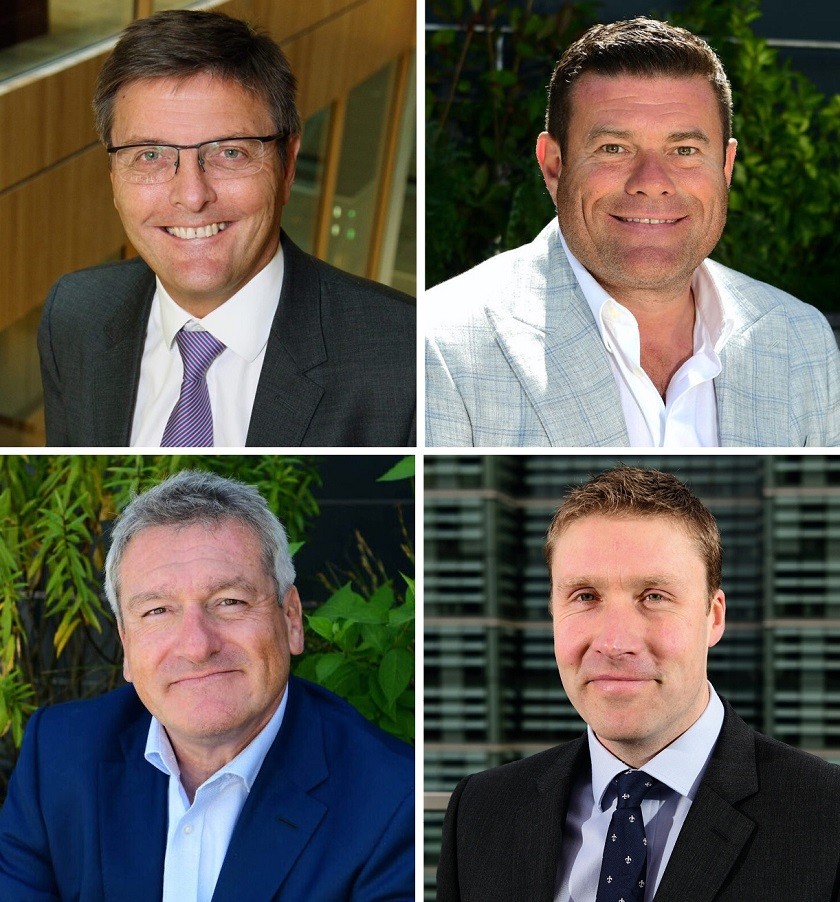 Darryl Eales, Debretts Private Finance director and founder, said: "The pandemic has provided a catalyst for people to re-think their life plan, and business owners who may have been thinking about or planning exit strategies are considering bringing plans forward as they pursue a different way of life or an earlier retirement.
"At the same time, there are many looking to seize the opportunities that the current huge economic change is driving at pace. In order to ensure businesses looking to sell get the value they need from their entity, and that management teams looking to buy out can access the funding they need, specialist help is required.
"But while there are existing firms offering these services, in many cases the process can be long and expensive. While this is being drawn out, business owners can end up taking their eye off the ball – impacting the business performance and its ultimate sale price. Efficiency is paramount to avoid this, and the combined expertise offered by Debretts Private Finance means that efficiency and transparency are prioritised providing the best outcome for all involved."
Debretts Private Finance is underpinned by the 250-year heritage of Debretts – a leading etiquette authority and one of the best known private finance providers in the UK. Of the Debretts Private Finance founders, Darryl Eales brings experience gained as CEO, and latterly advisory chairman of LDC, the private equity arm of Lloyds Banking Group. James England brings vast experience in corporate finance gained working with firms including Alantra.
David Totney has held senior positions in organisations including Lloyds Commercial Finance, where he was executive board director, and is an expert in debt and the provision of business finance solutions. Russell Martin holds a wealth of property and financial services expertise and worked in an expansive array of roles within Lloyds TSB bank.
The firm offers all services associated with selling and executing a buyout of a business, including business reports, planning and analysis, and company appraisal and valuation.
As part of the ARMCo group, Debretts' clients can access the ancillary services that may be required along the way, including specialist lending, corporate support and insurance services, tax advice and specialist risk insurance.
The firm advised the management team of property lending business Signature Property Finance (SPF), which was looking to raise funds for a management buyout. Debretts Private Finance facilitated the deal, securing exclusivity with the existing investor Cabot Capital - with a business valuation of £21 million - and helped the management team select their new backer, Foresight Group LLP, for this initial amount plus future working capital to accelerate growth.
Pictured: Clockwise from top left – Darryl Eales, Russell Martin, David Totney and James England