Accountancy boss receives British Empire Medal
The managing director of a Midlands accountancy firm who has been instrumental in raising thousands of pounds for charity has been presented with the British Empire Medal (BEM).
Kevin Johns, from Prime Accountants Group - which has offices in Solihull, Birmingham and Coventry - was awarded the prestigious title for services to Solihull in the 2020 New Year's Honours list.
After an extended delay due to Coronavirus restrictions, Kevin was finally presented with the honour by the West Midlands Lord-Lieutenant John Crabtree at the University of Birmingham.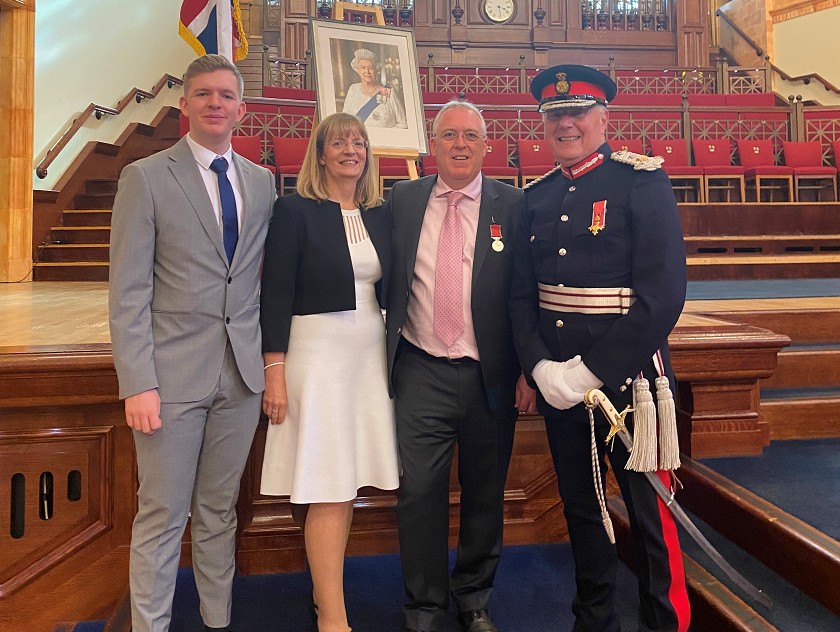 In addition to maintaining and growing business at Prime throughout lockdown, Kevin has played a key role in a number of organisations in Solihull over the last 20 years.
In 2017, he was elected president of the Solihull Chamber of Commerce, proving instrumental in shaping the structure of the chamber's team as part of his two-year term. Having stepped down from the figurehead role, he is still actively involved as part of the executive committee and supports the chamber's charity events throughout the year.
These responsibilities have been carried out alongside leading Prime's fund raising efforts, which have seen the business raise tens of thousands of pounds for charities such as Solihull Life Opportunities (SoLO) and Birmingham Children's Hospital.
Kevin said: "It was a wonderful and very humbling experience to receive the medal at the event in Birmingham. It has always been very important to my family and I that we actively partake in bettering our community and have only ever had this in mind when engaging with various charity projects.
"It's thanks to the support from my fantastic team at Prime that I have been able to be involved so closely with projects over the years and to have such a like-minded team is truly what makes a difference. This has been such an honour and I can genuinely say that it only makes me want to continue to go above and beyond in helping and improving the lives of those around us every day."
Pictured: Kevin Johns (managing director at Prime Accountants Group) receiving his BEM from the West Midlands Lord-Lieutenant John Crabtree