Manjinder Singh Kang
Manjinder Singh Kang is a founding director and solicitor at Kang & Co Solicitors and has worked in the legal industry for over 10 years. The company has offices in Birmingham, Milton Keynes and London and specialises in motoring offences, private-funded criminal defence, transport law and regulatory law.
EXPLAIN A TYPICAL WEEK IN YOUR WORKING LIFE: My working week is varied however, it will usually include a combination of dealing with new enquiries, client meetings, representing clients in courts throughout England & Wales, business meetings and business development duties.
WHAT IS THE BIGGEST CHALLENGE FACING YOUR INDUSTRY RIGHT NOW? One of the biggest challenges faced by the industry generally would be Government funding cutbacks / cutbacks to Legal Aid but as the company only deals with private-funded work on a fixed fee basis, we are not affected by this issue.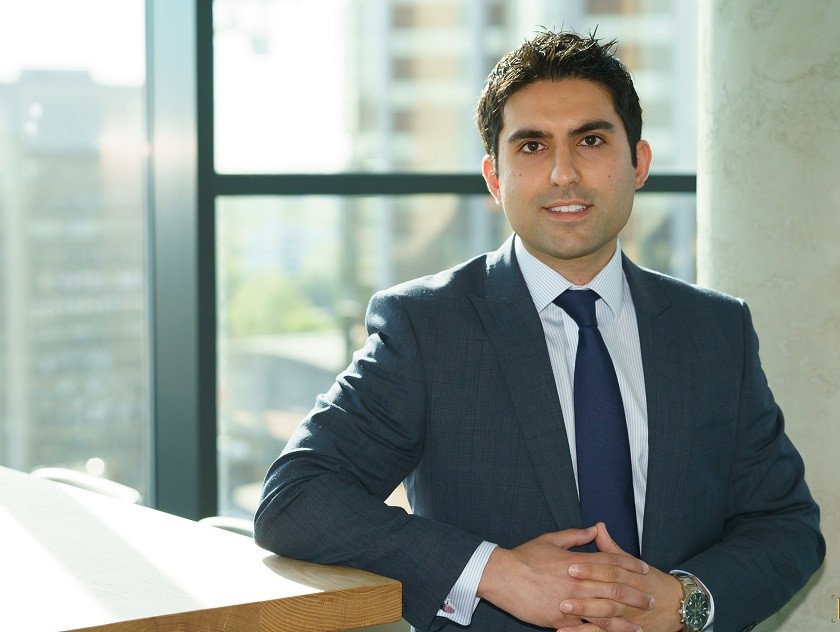 AND WHAT ARE THE BIG OPPORTUNITIES? The internet, it has made it much easier for clients to find niche and specialist lawyers such as Kang & Co Solicitors for matters involving motoring offences, private-funded criminal defence and regulatory law. In the past, these clients may have used a general high street law firm for their legal issues. With the internet being the place to find professional services, clients can now appoint the right type of lawyer for their case.
HOW DO YOU GET THE BEST OUT OF YOUR STAFF? I strongly believe that it is important to inspire your team by setting a good example for them to follow. I involve my team in aspects of the business and I am always keen to hear their input and opinions, this in turn makes them a valued member of the team, which results in a dedicated and productive member of staff.
WHAT WAS YOUR LAST MEETING ABOUT, HOW LONG DID IT LAST, AND WAS IT PRODUCTIVE? I had a case conference at my office this afternoon with a client I am representing for causing death by careless driving. The meeting lasted 3 hours and I covered several important topics with the client, it was very productive.
HOW MANY EMAILS DO YOU GET IN A DAY, AND HOW MUCH TIME DO YOU HAVE TO READ THEM? I receive approximately 60 emails each day, some are from clients and others are business related emails. As I am in court a few days each week, I tend to read most of them on my phone so that I can react quickly should any be urgent.
DO YOU ANSWER WORK CALLS OR EMAILS AT HOME? WHAT'S THE RIGHT WORK-LIFE BALANCE? I explain to all my clients from the outset that they can contact me outside normal working hours however, they should only do so if the matter is very urgent and can't wait until 9am. Most of my clients are professionals or business owners and will contact me during the normal working day.
HOW DO YOU HOPE YOUR COLLEAGUES WOULD DESCRIBE YOU? I am confident that my colleagues would describe me as professional, hard-working and dedicated towards obtaining the best result for my clients.
BREXIT – WHAT'S YOUR VIEW OF WHAT IT'S ALL GOING TO MEAN? A referendum was held, and 51.9% of the electorate voted to leave. My opinion was that we should have remained but we need to accept the decision and leave (ideally with a deal). I am against the notion of having a further referendum, as this is likely to undermine the democratic process. Brexit won't have a significant impact on the type of work I cover.
HIGHLIGHTS OF YOUR CAREER SO FAR? There have been many - I have represented numerous professionals and motorists that would have suffered devastating repercussions if they received a criminal conviction or a driving ban. As an example, yesterday, I represented a client that was facing a driving ban and he would have lost his job, income and home if he had been banned. I successfully argued exceptional hardship and he avoided a driving ban. Each time I obtain the desired result for a client, it's a highlight for me because I have made a real difference in that person's life.
PET HATES? People that have a negative outlook on life.
IF YOU COULD GO BACK AND GIVE YOUR YOUNGER SELF SOME WISE ADVICE, WHAT WOULD IT BE? I would advise myself to try my best and that things eventually work out.
HOW DO YOU RELAX AWAY FROM WORK? I enjoy going to the gym, running and swimming to relax from a busy day at work.
WHAT DO YOU BELIEVE IS SPECIAL ABOUT THE BIRMINGHAM BUSINESS COMMUNITY? I am of the view that the Birmingham business community has a significant number of opportunities and growth for those looking to work hard and implement new ideas and businesses.
TELL US SOMETHING ABOUT YOU THAT MOST PEOPLE PROBABLY WOULDN'T KNOW. I did a sponsored sky dive for MS Trust in 2007.
YOU CAN TAKE ONE BOOK, ONE FILM AND ONE CD ONTO A DESERT ISLAND – WHAT WOULD THEY BE? Book – Lord of The Rings; film – Back to the Future; CD – A CD with a selection of different music.
YOUR FIVE DREAM DINNER PARTY GUESTS, DEAD OR ALIVE? Arnold Schwarzenegger, Bruce Lee, John F Kennedy, Albert Einstein, Plato
WHAT WOULD YOU COOK FOR THEM…? I can't cook, so I would have to order something!