Finance apprentice joins team
Principle Estate Management has appointed a new apprentice to its finance department as the business continues to grow.
Aliyah Lowe has taken the finance team numbers up to eight at Principle, where the total staffing now stands at more than 35.
She will be the fifth apprentice the company has recruited from Protocol Consultancy Services, whose managing director Susan Tipton received an MBE for her services to apprenticeships and charity in the New Year Honours list.
Paul Richardson, finance manager at Principle, said: "We're really pleased to welcome Aliyah to our team, and look forward to seeing her succeed in her role as our other apprentices have.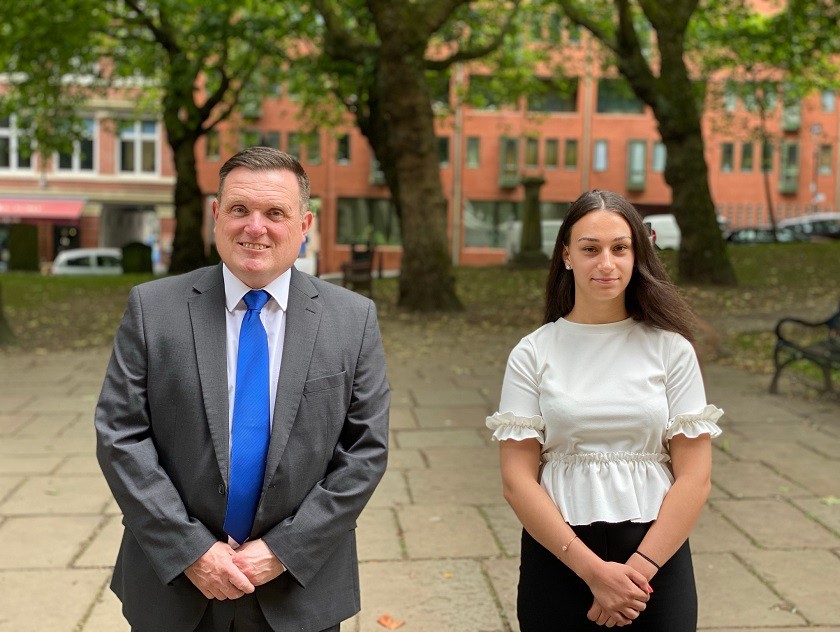 "This is part of our continuing successful plan to recruit apprentices to junior level roles in both the finance and customer service teams. This creates a real career path as they learn to work in an office, learn the job itself and achieve a qualification too.
"It also allows our more established people to pass down some of more straightforward tasks freeing them up to take on more complex tasks as the business continues to grow."
Aliyah will be learning all aspects of client account finance, starting with the sales ledger, which receives a large volume of transactions every day. Then there's the purchase ledger, paying contractors for works at properties Principle manages, plus utility bills, insurance premiums and other invoices. Other areas will include credit control, assisting the credit control manager with issuing reminder letters and agreeing payment plans where needed.
Once settled in, she will move on to the more complex service charge accounting, working alongside more experienced colleagues to understand the basics.
Aliyah said: "I am really looking forward to developing my career with Principle's finance team and completing new training qualifications. I heard many encouraging things from Protocol about Principle as a business and now I'm keen to learn new skills and to play my part in a customer focused business."
Principle offers a national property management service, looking after well over 7,500 units in more than 300 developments across the UK.
Pictured: Paul Richardson and Aliyah Lowe