Firm is appointed to consultancy framework
Ridge and Partners LLP (Ridge), an award-winning, multi-disciplinary property and construction consultancy with offices in Birmingham, has been awarded three-out-of-five lots on Aston University's Estates Consultancy Framework.
Ridge will now have the opportunity to bid for project management, building surveying and building services roles on the University's projects with a construction budget under £30 million.
The two-year framework, which has the option to be extended for a further two years, comes as part of the University's £240 million campus masterplan which will significantly change Aston Campus over the next six to ten years. The University's estates strategy, which will be delivered on a phased basis, will consist of new buildings, refurbishment works, demolition projects and department/school relocations.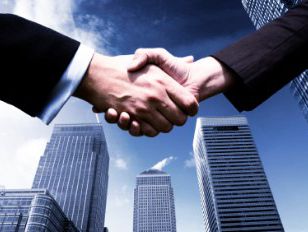 Matt Summerill, partner at Ridge, said: "We're delighted to be appointed onto the Aston University framework and particularly pleased to be awarded multiple lots, which we hope gives us the opportunity to collaborate and develop strong relationships within the University. The University has recently published its ambitious vision for the campus, which is expected to completely transform the look and feel of the campus and provide staff and students with the teaching and learning environments needed in today's higher education landscape".
In March, Ridge was appointed to project manage the University's new £45 million business school, languages and social science building (ABS/LSS), which will provide state-of-the-art teaching and office facilities once complete. The project, which will be delivered in the first phase of the masterplan, is likely to be the University's highest-profile project in this current round of transformation.
Matt Summerill said: "We've been working closely with the University and project stakeholders to develop a strategic brief for the ABS/LSS which we are now using to appoint architects for the project. We're also working with the campus masterplan to help manage the dependency between the overarching masterplan and the ABS/LSS project, which needs to be aligned to the University's strategic objectives and masterplan design principles".
The ABS/LSS is expected to welcome its first cohort of students in September 2023.
The Ridge education team has more than 70 years' experience working in the sector, with clients spanning higher education, schools and academies, independent schools, specialist schools and further education providers. More than 80 per cent of its work in the education sector comes from repeat clients.
Ridge employs over 620 people in 11 offices across the UK and offers a range of property consultancy services. In Birmingham, Ridge has more than 45 consultants working across all disciplines.