Ian Weatherby-Blythe
Ian Weatherby-Blythe is group managing director for Washington Green and Castle Fine Art. Fine art publishing house Washington Green Fine Art was set up more than three decades ago, while Castle Fine Art is the UK's largest retail gallery group.
EXPLAIN A TYPICAL WEEK IN YOUR WORKING LIFE:
For some bizarre reason, I've got into the habit of labelling every day. It may seem a little bit unorthodox to some but, for me, it helps for me to figure out my week in my head. First up, we've got Magical Mondays: because you never know what you're walking into after the weekend – and that's all part of the magic, am I right?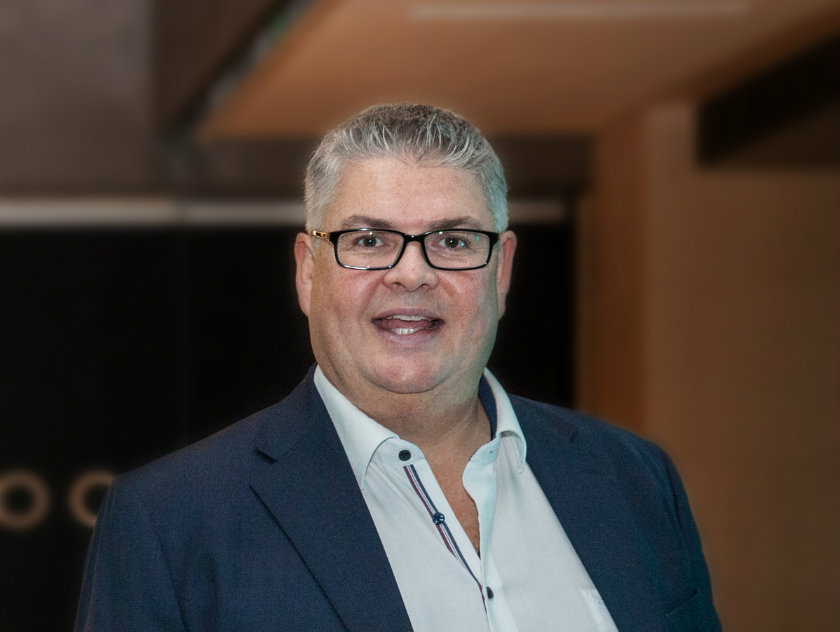 Then followed by terrible Tuesdays, which usually consist of back-to-back meetings, meaning I barely have chance to lift my head above ground. It works for me though, as I like to get them all out of the way in one fell swoop.
The only good thing about Terrible Tuesday is that it's followed by Wonderful Wednesday and Terrific Thursday. These are the days where my job really is the best in the world; I'm out and about visiting galleries and meeting artists, the things I love to do.
Then there's Art Friday (more commonly known as Pizza Friday!). This is my creative day where I immerse myself in art. Everything from reviewing submissions to planning out the next 12 months of an artist's programme, it's always the most inspiring time of the week. I also quite enjoy calling Dominos and hearing the panic in the voice of the person at the other end of the phone when we order 50 pizzas for our entire head office team!
Then it's match day: Super Saturday. Saturday being the biggest day of the week for us in retail terms, this is when it's go time. I'm either at artist appearances and events or on the phone helping art consultants around the country to get the best deals for their clients.
WHAT IS THE BIGGEST CHALLENGE FACING YOUR INDUSTRY RIGHT NOW?
Brexit! But particularly the exchange rate. As well as purchasing a lot of art from overseas, we also import all of our frame mouldings from Italy, which means we are constantly up against the fluctuating Euro exchange rate. Business rates are also a huge frustration at the minute. What's bonkers about business rates is that you fork out the same amount no matter if you're a start-up with zero revenue or if you're a vastly profitable and wealthy enterprise with millions in the bank. The government is killing the high street.
AND WHAT ARE THE BIG OPPORTUNITIES?
For us being primary retailers as well as art publishers, it's the revaluation of high street rent. It's come down tremendously over the past two years which means we can mix it with the big boys. Before this, landlords didn't want to know.
The great thing about art is that it's best appreciated when people have the opportunity to engage with it in person. Over the past year, we've opened five galleries in prime retail locations including our brand new 6,000 sq ft store which is set to open in the Mailbox in June. Landlords now want to do deals which means we can occupy locations we previously had no chance of getting.
HOW DO YOU GET THE BEST OUT OF YOUR STAFF?
Rightly or wrongly, I am very hands on and available. Probably a bit too much, but I like to get my hands dirty. I like to welcome new recruits, so I make sure I am around for day one of everyone's induction course. For me, it's extremely important to lead by example but sometimes that does backfire. I pop into events with the hope of getting home at a reasonable hour, but I get mobbed! Last week, I was at a new gallery event where it transpired that we hadn't ordered in enough glassware, so I rolled up my sleeves and got scrubbing.
This business was built on family values, and I want to make sure I carry that family ethos through in everything we do. It might not be the corporate way, but it's my way.
WHAT WAS YOUR LAST MEETING ABOUT, HOW LONG DID IT LAST, AND WAS IT PRODUCTIVE?
The timing of these questions is absolutely shocking as my last meeting was an eight-hour marathon with 137 of the gallery staff from around the UK! I must add I don't normally attend these meetings but, on this occasion, I wanted to go to keep myself up to date with what's going on, who's moved, who's doing well, who's not doing so well etc. I know I shouldn't be involved in that much depth, but I firmly believe the old saying "retail is in the detail".
HOW MANY EMAILS DO YOU GET IN A DAY, AND HOW MUCH TIME DO YOU HAVE TO READ THEM?
Emails; the bane of my life. I hate them! At least 200 a day and I feel obliged to read them all! I usually tackle my emails first thing in the morning and last thing at night; I don't have time during the day. I also have to be very careful replying when I've had a glass of vino!
DO YOU ANSWER WORK CALLS OR EMAILS AT HOME? WHAT'S THE RIGHT WORK-LIFE BALANCE?
Don't ask me, I have absolutely no balance. I am terrible! I never turn my phone off! The only thing I am good at is when I go on holiday, I am unreachable. I get myself a different mobile number (which only a select handful of people have access to) and totally switch off. Once my holiday out of office is on, that's it.
HOW DO YOU HOPE YOUR COLLEAGUES WOULD DESCRIBE YOU?
Probably passionate. And slightly mad.
HIGHLIGHTS OF YOUR CAREER SO FAR?
I've got the coolest job in the world because I get to work with amazing artists like Bob Dylan, Lorenzo Quinn, Billy Connolly, Ronnie Wood and John Myatt. I really get to do super cool stuff. Every week there is a new highlight.
ANY PARTICULAR FAUX PAS OR EMBARRASSING MOMENTS IN YOUR CAREER YOU WOULD PREFER TO FORGET?
Most of them we can't publish! However, there's one story in particular that stands out. Many years ago, I got invited to California to Disney HQ to have lunch with Tom Park, head of Disney animation, in the prestigious Vice Presidents restaurant. I arrived and got straight into the lift to go to the restaurant on the top floor. I was so excited, I'm like a little kid in moment like that.
It's a long way up so I got chatting to a lady who was in the lift with me, also going to the restaurant! I began quizzing her on if she's been before, to which she replied, "a few times". By this time, I was so overwhelmed with excitement I didn't think to wonder how important this lady must've been to have been up there 'a few' times!
She told me she's in the movies, to which I replied, "Anything big?" She replied "A few". The lift finally came to a halt on floor seventy-seven. I said "My name's Ian, it's been a pleasure." She replied "My names Goldie, it was lovely to chat". I waved goodbye to Goldie and saw Tom waiting for me outside the lift, his face a picture. "Ian, how do you know Goldie Hawn?" IT WAS ONLY BLOODY GOLDIE HAWN!
It was a proper Notting Hill moment and something I will always remember!
PET HATES?
I hate cats. But if we aren't talking that kind of pet, then it's dishonesty.
IF YOU COULD GO BACK AND GIVE YOUR YOUNGER SELF SOME WISE ADVICE, WHAT WOULD IT BE?
Love many, trust few, always paddle your own canoe.
HOW DO YOU RELAX AWAY FROM WORK?
Watching football on the TV with a glass of wine, whilst emailing of course!
WHAT DO YOU BELIEVE IS SPECIAL ABOUT THE BIRMINGHAM BUSINESS COMMUNITY?
What makes the Birmingham business community so special is that I've found there is a genuine desire for Birmingham-based companies to collaborate and work with one another. We are a business that supports other local businesses, and we find they want to support us in return. There's a type of camaraderie in Birmingham and a kind of need to prove ourselves. Our new Mailbox gallery has been built by local company 360 Interiors who were really keen to work with us and build something really special in Birmingham. It would've been so easy to have our flagship gallery in London but we are so proud of this city - and our Brummie roots - and we are excited to prove you can build something of this scale that works in Birmingham.

TELL US SOMETHING ABOUT YOU THAT MOST PEOPLE PROBABLY WOULDN'T KNOW.
I haven't got a single qualification.
YOU CAN TAKE ONE BOOK, ONE FILM AND ONE CD ONTO A DESERT ISLAND – WHAT WOULD THEY BE?
The book would have to be Richard Branson Losing My Virginity, which I thought was a soft porn book but turns out it was his autobiography. It was still good though!
Film has to be The Matrix.
Finally, my CD would of course be The Very Best of Bob Dylan, which is the most amazing album with the most amazing lyrics. Obviously I'm a little biased, and it helps that we represent his art so I can see Bob's work as well as listen to it! He really is an absolute genius.
YOUR FIVE DREAM DINNER PARTY GUESTS, DEAD OR ALIVE?
Winston Churchill, Richard Branson, Pablo Picasso, Oprah Winfrey, Teresa May
WHAT WOULD YOU CHOOSE TO EAT FOR YOUR LAST SUPPER?
Of course, it has to be the Birmingham Balti.