The road ahead
While it will take time to wipe the slate of 2020 clean, 2021 will hopefully provide new and altogether more positive possibilities for everyone.
A panel of some of Birmingham's leaders across the business spectrum share their hopes and aspirations for the year ahead.
Keith Ross, head of Mid Corporate, Midlands and Barclays Corporate Banking
During 2020, businesses had to adapt to the dynamic and challenging economic environment.
Throughout the first lockdown, there was a real focus on survival as companies looked towards crisis management strategies. But as we have moved through the pandemic we have also observed some positives, and even new opportunities which have tested both the dexterity and agility of business management teams. These have included finding new markets, pivoting the business to continue to trade within lockdown restrictions or identifying new customers and expanding previously non-core distribution channels.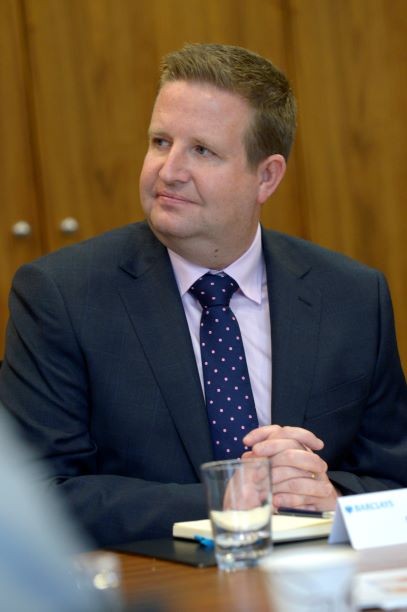 Many businesses have achieved this successfully, but now we are in 2021, further challenges are afoot. Some businesses will need to adapt to different rules and regulations following the end of the UK's Brexit transition period, others will be looking at rebuilding diminished stock levels, and many will be looking at the careful management of cashflow as Covid-19 loan scheme repayments start and Crown borrowing also needs to be repaid.
The housing market has been a shining light in 2020, but I wonder what the impact will be if stamp duty is returned to pre-Covid levels, as planned at the end of March? While many consumers have been impacted by reduced wages, there are large swathes of the population who will have both pent-up desire and the financial ability to spend within the domestic market, on home improvements, vehicles or staycations. This will all be good news for the British economy as the 'multiplier effect' comes back into play.
Finally, with increasing hopes of a vaccine rollout, this is likely to result in renewed confidence within the wider market and a potential improvement in the UK's economic recovery over the months ahead.
Kari Lawler, tech entrepreneur and founder of Youth4AI
Notwithstanding the current challenges, I have been really looking forward to 2021.
Within my own work and building on my links with the West Midlands Combined Authority, I am pleased that, with the digital divide becoming more apparent in the pandemic, this disparity has been acknowledged and actions are being taken.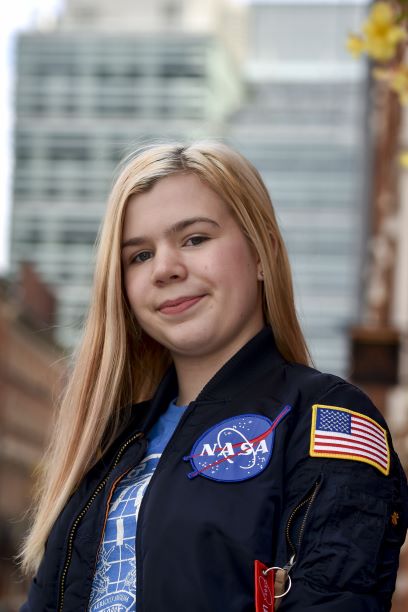 Likewise, the recognition of the need to do more through industry support in the area of pre-skilling young people, whilst in school. Which means, through building on these strategies, we are addressing skills shortages plus investing in a more sustainable and diverse future for our region.
Through my Youth4AI outreach work, moving everything online in 2020 was not an easy task. But we have persevered and despite the upheaval in schools, have done our best to engage with as many students as possible.
On another note, within my WM5G board observer role I do see great opportunity within the region. Especially, given the launch of great initiatives like 5PRING, I believe we are in a great position to become leaders in how we utilise 5G.
Additionally, the recent launch of the West Midlands Space Hub is amazing news for both the region's digital and manufacturing sectors. Hopefully, through having the hub, it will highlight many grants and resources from the UK Space Agency and ESA that were previously not commonly known about.
Overall, I do believe these new regional strategies will enable us to recover faster, attract investment and create jobs.
Nicola Fleet-Milne, CEO FleetMilne
Residential was the top property sector performer this year, even outperforming the industrial sector which benefitted from vastly increased demand from the likes of Amazon and other logistics operations.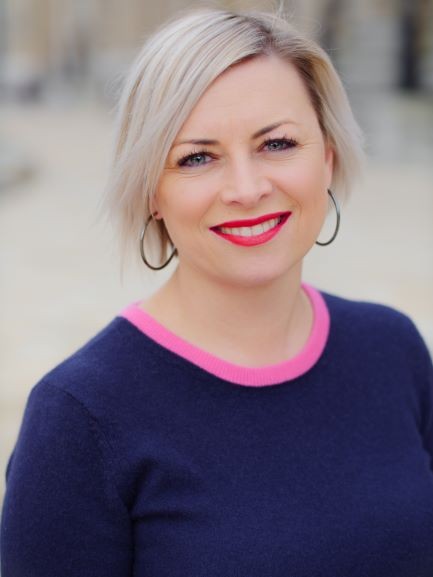 Some 97% of rents were paid on time and in full, in no small part thanks to the furlough leave scheme. Birmingham's PRS market followed this trend along with most cities.
'Build to rent' had a strong year in 2020, demonstrating that service and onsite maintenance is very appealing to the high-end rental audiences, while 2021 will be a year of educating the BTL market to invest in improvements, both behind and outside their front doors. They need to start paying attention to the greater community their asset is a part of.
For FleetMilne, 2021 will be the year to continue the journey into improved technology, automation and hybrid offerings. We are both a high-street and an online agency these days – it's up to us to take the best of both worlds and offer our clients and customers the very best version of ourselves.
If 2020 was a year to assess, react and survive, then 2021 will be the year to reflect, learn, seek opportunity and thrive.
Naeem Arif, director of United Carpets and NA Consulting
Technology has been creeping into most aspects of our lives, but 2020 forced us to use it even more. Historically, the difficulty has been the perceived skills gaps for using technology. Necessity really is the mother of invention and as people have had no choice, they have had to try it.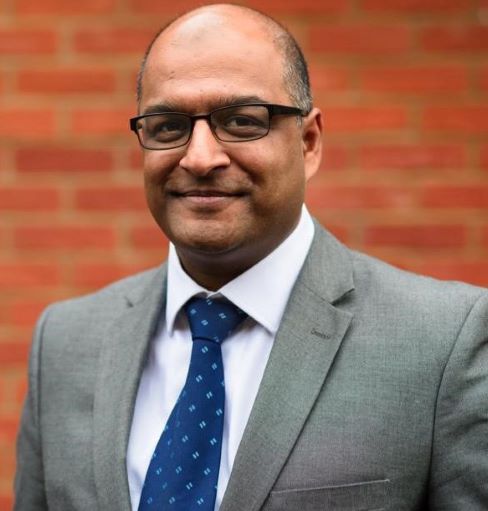 More business owners are now using technology and seeing the benefits and value it can bring to their customers, and more families are seeing technology not as a disruptor, but as a way to be more connected.
As we look forward, I think technology will continue to influence the economic landscape and we will see more micro and small businesses take market share from corporates. More and more people think outside of the traditional 'Maslow's hierarchy' and pursue what they are passionate about. Be it online or in person, as customers we expect a more personal service. This is where smaller businesses can be more responsive to these changing habits and are able to offer that unique experience that people demand.
Particularly for the retail and hospitality sectors, the time is for creative and positive intent. Right now, with all the changes we have seen, the challenge they need to think about is "how can we serve our customers in the new normal?".
There are a number of exciting opportunities coming up, including the Commonwealth Games in Birmingham. I hope to see more small businesses take on this challenge, think differently and succeed.
Richard Hale, CEO of Deritend Group
We specialise in providing engineering solutions and our sector is often the first to notice signs of a downturn and also the first to see signs of recovery – and that has definitely been the case in the closing months of 2020.
Volumes are now back to pre-Covid-19 levels and we have recently won a number of framework agreements that should generate contracts worth several million pounds.
This makes us feel confident about the next 12 months, but we also want the Government to continue with its investment in infrastructure across the UK as that will deliver certainty for an economy which will definitely feel the cold winds of Brexit.
The year ahead should see us complete the relocation to our regional centre of excellence in West Bromwich and, as part of this move and the recent contract wins, we could be set to create up to 25 new jobs. This will give much-needed employment opportunities to an area that has been badly hit by Covid-19.
Inez Brown, president of Birmingham Law Society
Due to the pandemic it has been necessary for the legal profession to learn to adapt in order to survive. Some of these changes are here to stay and can be built on as we enter 2021.
Covid-19 has accelerated flexible/agile working by at least five years. At the start of lockdown only a few law firms in Birmingham had introduced flexible working – now every law firm is working flexibly.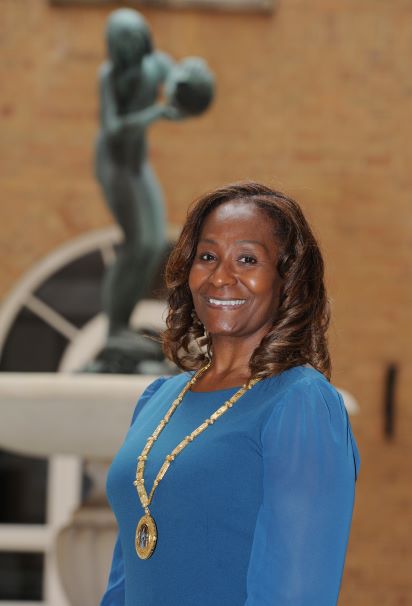 Law firms started delivering online training almost overnight in the form of webinars, conferences, client workshops and virtual networking events. Online training is here to stay, but hopefully face-to-face training should continue to be delivered by summer 2021.
It has also been necessary for lawyers to use technology because current working practices are no longer efficient. As a result, the legal sector has been challenged to practice law in ways that we could not have done in the past.
Birmingham Civil Justice Centre has also embraced technology by providing full virtual hearings/hybrid hearings, and continues to find ways to improve the experience for court users.
Without the financial support provided by the Government, a number of law firms would not have been able to survive. Unfortunately, some law firms fall within the excluded three million who have received no financial support during lockdown, and Birmingham Law Society will continue to campaign for these firms.
Many individuals in the legal sector have reported suffering from isolation and mental health issues due to lockdown. It has been encouraging to see how the legal community has been collegiate by pulling together in providing support by way of counselling and seminars for all members of the profession.
Following the critical breakthrough of the vaccine, I look forward to the next 12 months when the entire legal community can come together to continue to provide essential services for Birmingham.
Ninder Johal, CEO Nachural Group of Companies
As one of the fastest growing event brands in the region, the emergence of Covid hit us like an apocalypse.
To everybody in the events game, it was obvious that being in the 'people to people' business meant the vaccine was going to be our only solution if we were going to generate the consumer confidence necessary for attendees to return in any kind of numbers to justify putting on an event.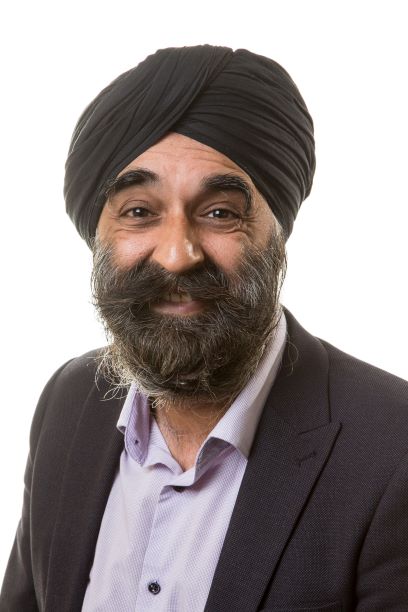 Everything changed when a flurry of announcements around the vaccine meant that we could now see the 'beginning of the end'.
Whilst questions still remain on speed of distribution of the vaccine, return of consumer confidence and some clarity around insurance, entrepreneurs – especially in the events and conference business – can look forward with positivity.
As entrepreneurs we have a number of 'asks' of government. The furlough system has been brilliant and deferring of corporation tax and VAT has been invaluable.
But the plea to the Government is to not raise taxes until we have rebuilt our capacity to generate income; understand the need for re-training as the world of digital descends upon us at an even greater rate; invest in regions outside of London; incentivise businesses to invest in capital with appropriate capital allowances; encourage international business with funding; and above all provide clear and bold leadership as we look to get back to a sense of normality.
While 2021 is going to be great, 2022 will be a blockbuster.
Phil Innes, founder and director at Loki Wines
I feel that although there is a lot of optimism around the vaccine, I hope this translates into consumer confidence, as well as job creation, and that all the positivity around spring 2021 will allow us as a country to make up some of the catastrophic losses in 2020.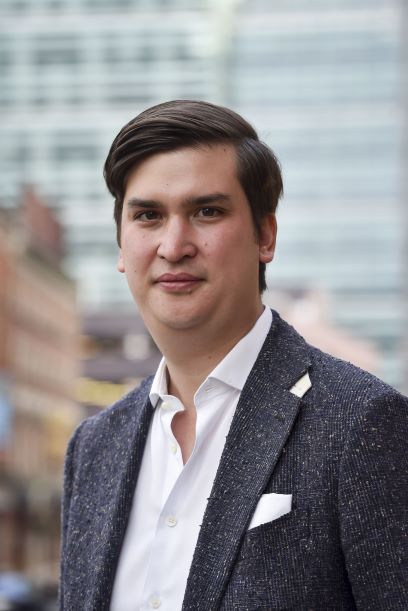 I also hope the Government will continue to support major infrastructure investment whilst also continuing to balance out the north/south divide, and encourage investment into the regions.
I think 2020 has actually set a good platform for a discussion of business rate reform, and although I don't see the abolition of a property-based tax, I feel that early 2021 is a good time to start thinking about how we can reform the system – and protect our high streets, which are essential parts of the community, and support significantly more livelihoods than purely online retailers.
Most of all though, I cannot wait to be able to see faces rather than masks, and be able to shake hands with people . . . 2020 has definitely taught us to enjoy the little things in life.
Paul Faulkner, chief executive at Greater Birmingham Chambers of Commerce
I have many hopes for business in 2021, which isn't surprising after what can only be described as a gruelling 2020.
I hope that all businesses get a fair opportunity to trade after so many have been denied that due to the rules and regulations that have needed to be followed this year. I hope that confidence returns in general and that people return to vibrant workplaces, interacting with colleagues in person once again and also helping to breathe life back into our town and city centres.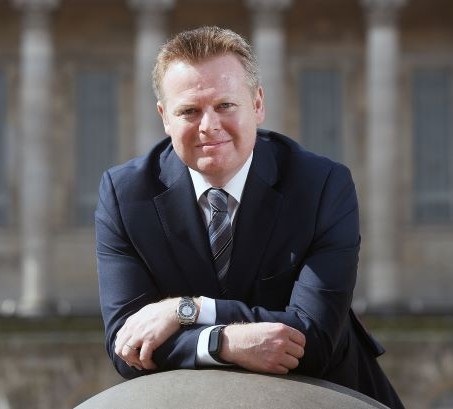 Equally, I hope that we build on the lessons learned and positives from the past 10 months – and embrace the positive changes that we now all know are possible with flexible working patterns. I hope that we all shop local and support our independent businesses, while at the same time, post-Brexit, I hope that we are able to swiftly deal with the inevitable bureaucracy and empower our businesses to trade effectively and competitively around the world.
Finally, I hope that our young professionals – and those looking to start their careers – get the support and opportunities they need, deserve and would have expected before the pandemic hit. Personally, I was delighted with the merger of BPS Birmingham and the Future Faces Chamber of Commerce that we announced in December. I hope that unified organisation will develop as a powerful force for personal and professional development for those at the start of their business careers in 2021 and beyond.
I hope that list isn't too exhaustive or too greedy, but then "hope is a good thing, maybe the best of things, and no good thing ever dies".
PJ Ellis, director at Lightbox and co-founder of LoveBrum
Things will get better. They must do, right?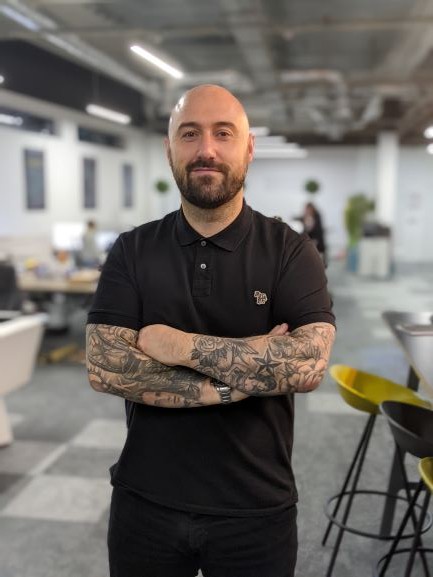 I could talk about my thoughts on the Government restructuring the tier system, about them making sure that there is real funding for those 16 to 24 years olds that are so desperate to learn new skills and to find employment, and I could talk about the potential opportunities – and challenges – around Brexit and how we must make sure that certain trades don't just disappear overnight.
I could also mention how much I want to see Birmingham continue to be a champion for diversity, for our voluntary sector to thrive again, and for Black Lives Matter and other movements and voices to be heard.
But I won't. Because my real hopes for 2021 are simple. And it's for real happiness. For people to start smiling again. For Brummies to find their 'why'. For our community to continue to remain strong, to be there for one another and to love.
I know it's been a mess. And there's been a lot of pain along the way. But better times are ahead. Let's just do our best to make sure that we all see one another on the other side.
Rebecca Simkiss, co-founder SimkissGuy Recruitment
Like so many industries, the recruitment sector has been hit hard by the events of 2020.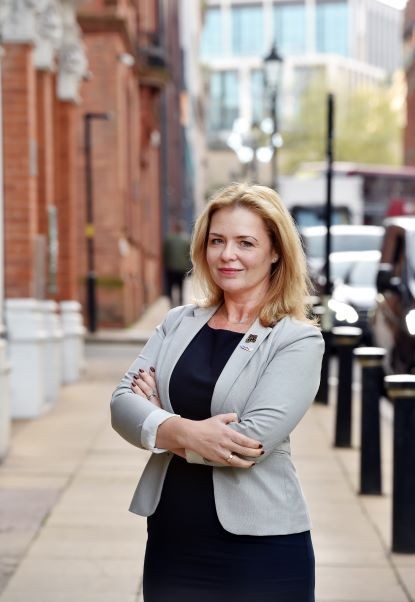 However, I have some real hope and optimism for 2021. Despite my fears, we have continued to recruit for many of our clients through the pandemic and, in fact, sectors such as IT and property have thrived.
With the positive news of a vaccine being rolled out, there is light at the end of the tunnel. That light gives businesses the ability to hope and to plan. After a year where so much has been unknown, we are now in a position where we can look forward to some certainty.
Many clients I speak to are cautiously optimistic about 2021. They expect conditions to continue to be difficult during the first part of the year, but there is optimism that from the summer we will have adapted to our 'new, new normal'.
Whilst we have all adopted new ways of working remotely – and I have every expectation this will continue in some way – I hope we will see our business community returning to offices.
After a year where our hospitality sector has been decimated and where the hustle and bustle of Colmore Row seems a distant memory, I personally am looking forward to the day when I will bump into clients and friends running around a thriving city centre again.
Anthony McCourt, owner Court Collaboration
I remain really optimistic about the future of urban residential living.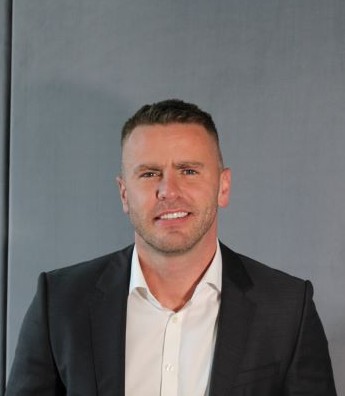 Cities and large towns are the economic lifeblood of our economy and how we work, live, celebrate, socialise and spend our down time – 2020 brought into sharp focus how much of that we miss and need!
I think Birmingham's best days are ahead. With the Commonwealth Games, HS2, the several billion pounds that are reaching our city every year in investment from across the world, now is the time to dig deep and never be more convinced of what our amazing city and region has to offer for its citizens and to the world.
But above all, 2020 has reminded us that looking out for each other, checking in on our friends and family and staying positive really do help make each of us more resilient and ready to face the future head on.
Joel Blake OBE, founder and CEO of GFA Exchange
I believe that the promise to help businesses respond and learn from the impact of 2020 – in a way that is fair and inclusive – has not materialised.
Despite more than £65 billion in coronavirus funding support being thankfully provided by the UK Government, we still have pockets of the self-employed, committed entrepreneurs and businesses in key sectors – such as hospitality – who feel cheated and feel like their voices still have not been heard.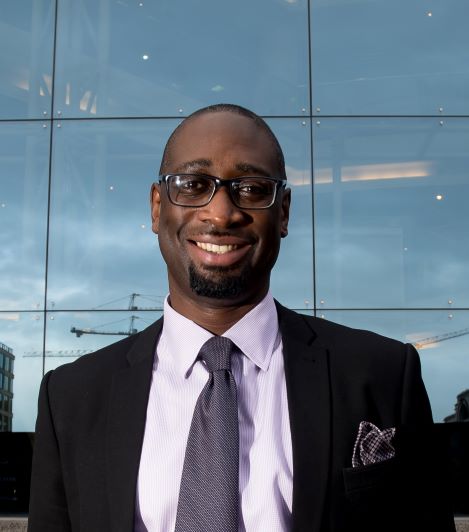 Furthermore, despite the acceleration of innovation that financial lenders have been forced to harness inside their own organisations, there are still challenges for many entrepreneurs who continue to endure a traditional approach of lending and credit risk. Such approaches do not always consider the real-life journey of businesses that may not have assets or security to support their financial requests.
We must take the disruption of 2020 as the opportunity to revamp the way in which business performance is assessed and integrated into financial risk management models. The more financial lenders integrate deeper performance insight, the greater opportunity they have to create a truly inclusive and financial culture. This would enable every business to not have to simply fit the ideal profile, but rather, find the profile that is ideal for them.
So, whilst the world welcomes the emerging vaccines designed to tackle Covid-19, I believe that the world of finance requires an injection of better data and intelligence to help our entrepreneurs create a more inclusive world that we can all learn from, regardless of any differences that we may have.